Anna Chiara Cimoli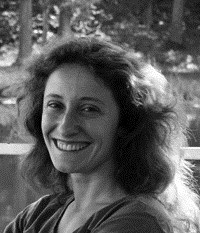 .
Anna Chiara Cimoli
Politecnico di Milano - DPA
Indipendent researcher
Anna Chiara Cimoli graduated in History of Art from Università Statale in Milano, and specialized in Museology at the Ecole du Louvre in Paris. She holds a PhD in History of Architecture and Town Planning from Politecnico di Torino. After partecipating to the scientific research about History of Architecture at Politecnico di Milano, she was curator assistant at Arnaldo Pomodoro Foundation in Milan. She was editorial coordinator at FMR-Art, where she cooperated to the publication of the FMR journal.
Her research work also focuses on didactics in Museums; she plans and leads intercultural workshops within Museo del 900 in Milan. She currently is integrating didactic activities and the scientific research within the theme dealing with exhibitions.
Selected publications:
Cimoli, Anna Chiara. 2007. Musei effimeri. Allestimenti di mostre in Italia 1949-1963. Milano: il Saggiatore.
Cimoli, Anna Chiara, and Fulvio Irace. 2007. La divina proporzione. Triennale 1951. Milano: Electa.